More than 15 years of experience in the Brazilian market
Embedded in the Southern Common Market (Mercosur) and as a member of the BRIC countries, Brazil is not only the biggest Latin American economy, but also the eighth-largest worldwide. Its vast natural resources, enormous population size and a readily-available, well-educated talent pool create a huge potential for both local and international businesses and investors.
Within this fast-moving and ever-changing environment, we at Kienbaum are creating significant value for our clients and offer in-depth knowledge of the Brazilian market, its opportunities and challenges. Ever since opening our offices in 2005, we have ensured that our clients can identify the need for change and translate it into commercial success. Specializing in integrating and combining both Management Consulting and Executive Search services within our projects, we thereby provide local and international businesses with tailor-made solutions matching their individual needs.
Our presence in Brazil spans across four offices – Belo Horizonte, Porto Alegre, Jaraguá do Sul and Sao Paulo, one of the world's most important industrial and commercial centers. At these locations, almost 100 employees are committed to establishing long-term partnerships with a variety of clients ranging from family-owned, mid-sized firms to large, globally-operating organizations covering all industries.
More about our services in Brazil: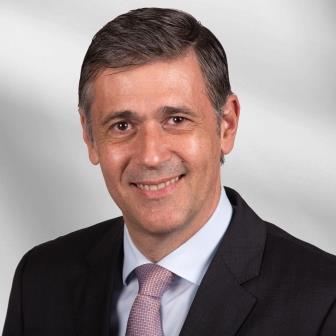 Axel Werner
Fausto Alvarez
Our offices in Brazil
Keseberg & Partners Consultoria em Recursos Humanos Ltda
Sao Paulo (HQ)
Av. Magalhães de Castro, nº 4800
Torre I – Capital Building
5º andar – cj 52 – Cidade Jardim
05676-120 – São Paulo – Capital – SP
Tel: +55 11 5186-8366
Porto Alegre
Rua Padre Chagas, 66 cj 202
Moinhos de Vento
90570-080 – Porto Alegre-RS
Tel.: +55 51 3311-0444
Belo Horizonte
Alameda Oscar Niemeyer, 119 – Sala 701
Vila da Serra
34006-056 – Belo Horizonte – MG
Tel: +55 31 3264-1362
Jaraguá do Sul
Rua Luis Spézia, 101
Jaraguá Esquerdo
CEP: 89253-210 | Jaraguá do Sul – SC
Tel: +55 47 3275-1401
More information about Kienbaum Brazil